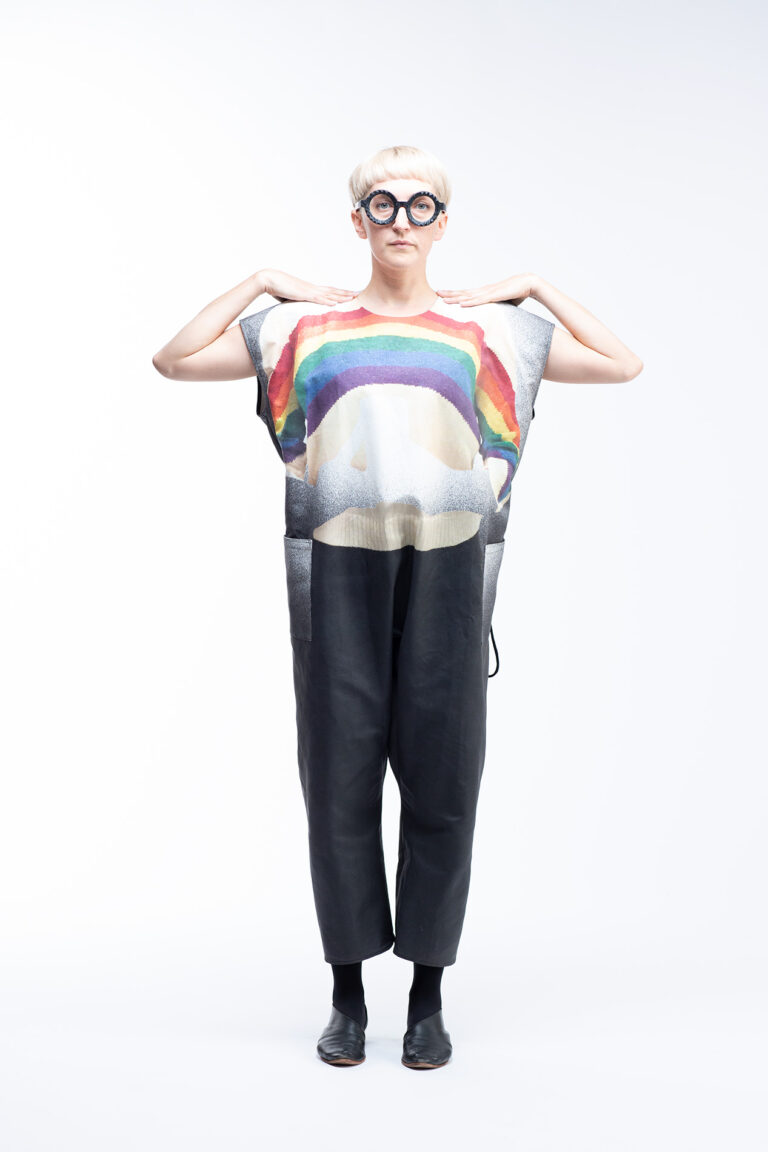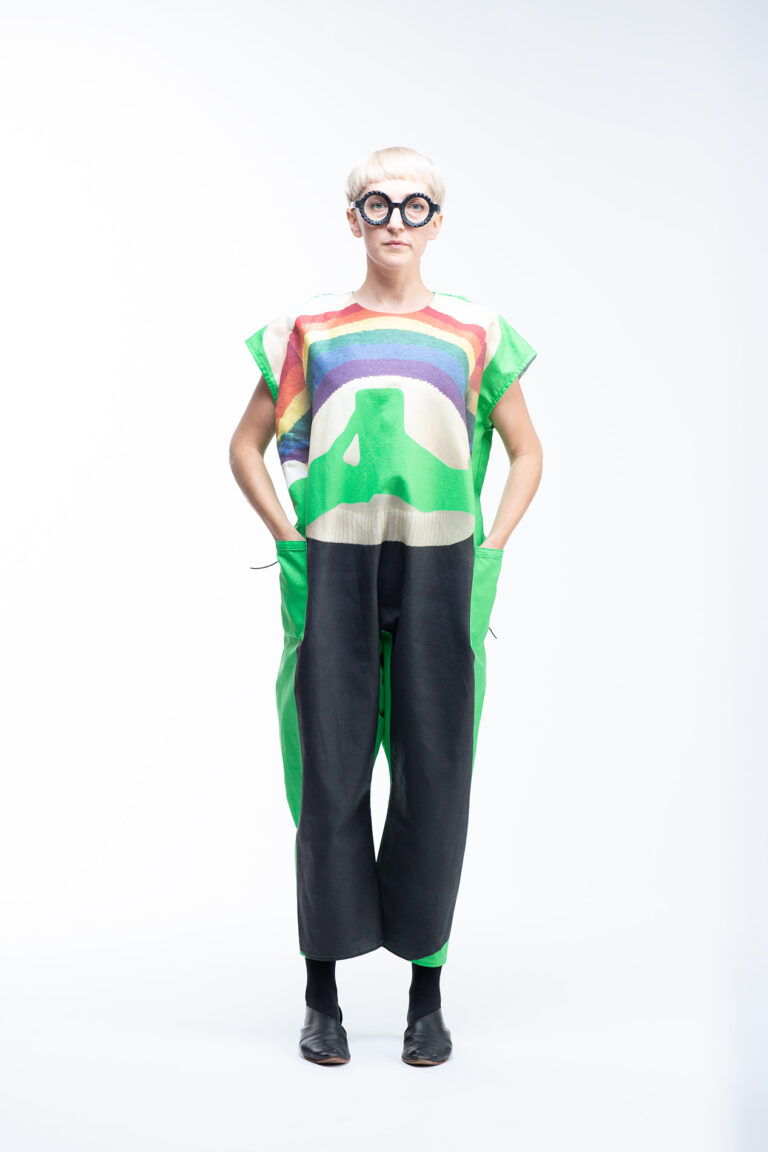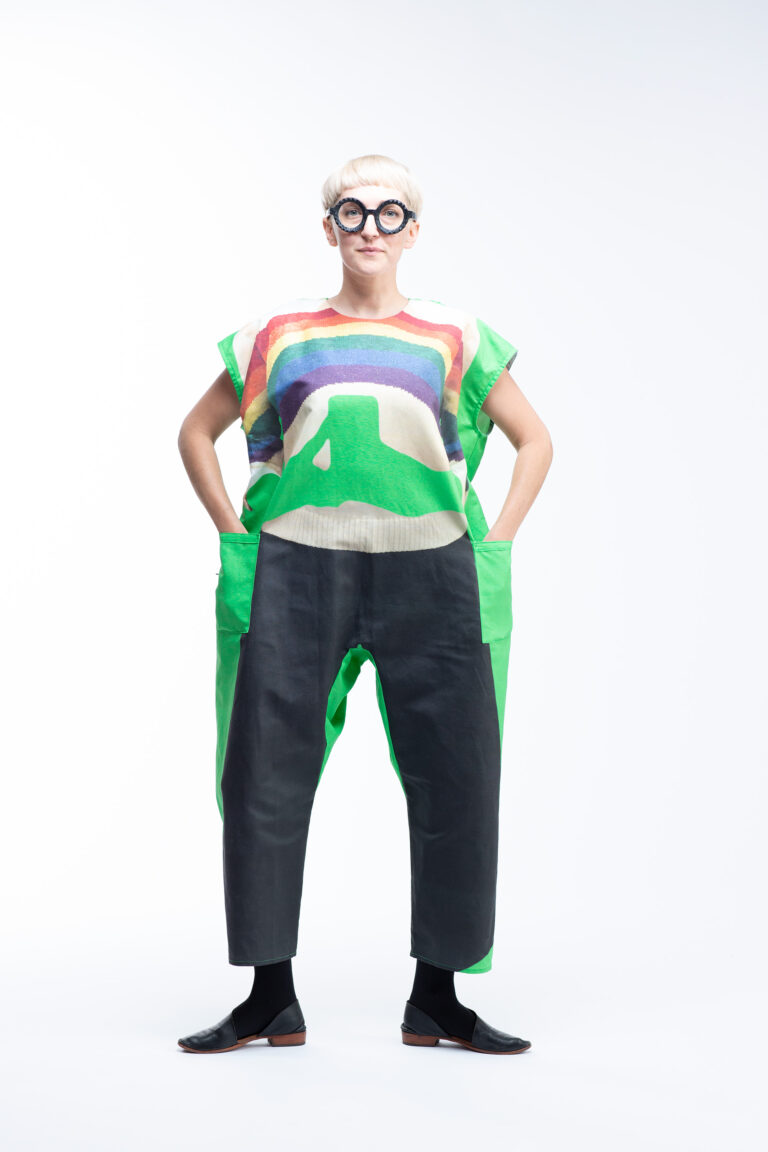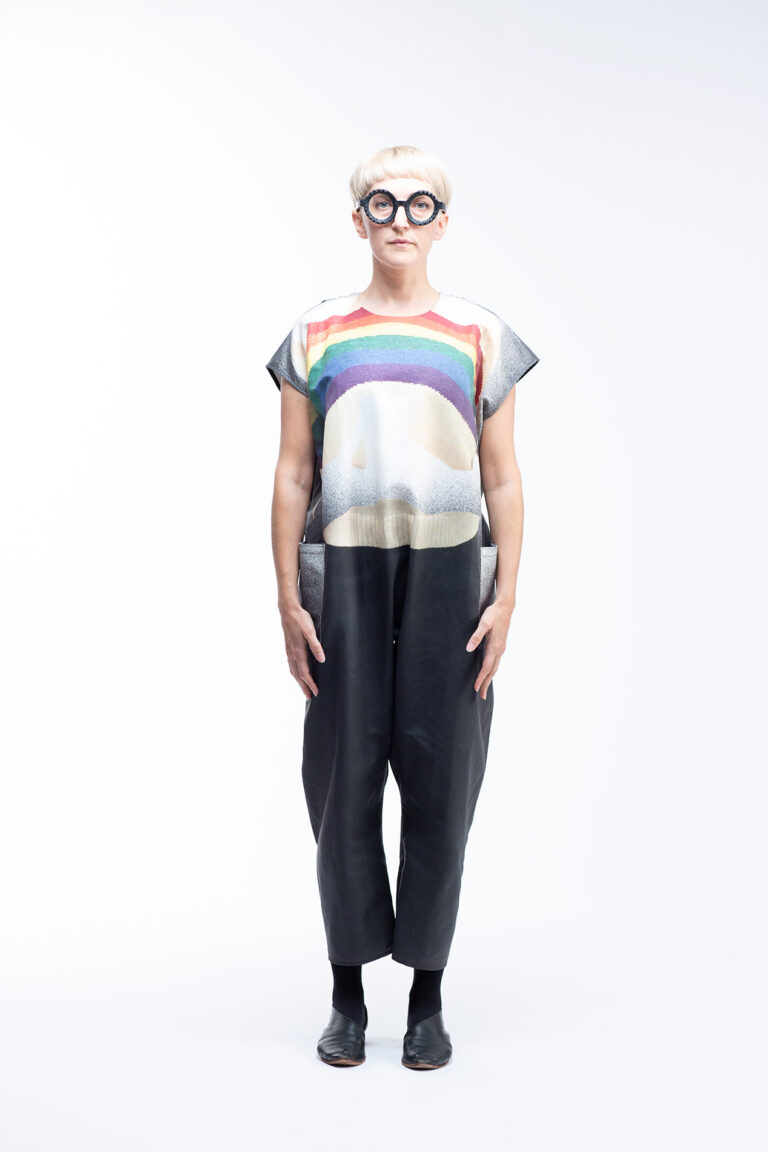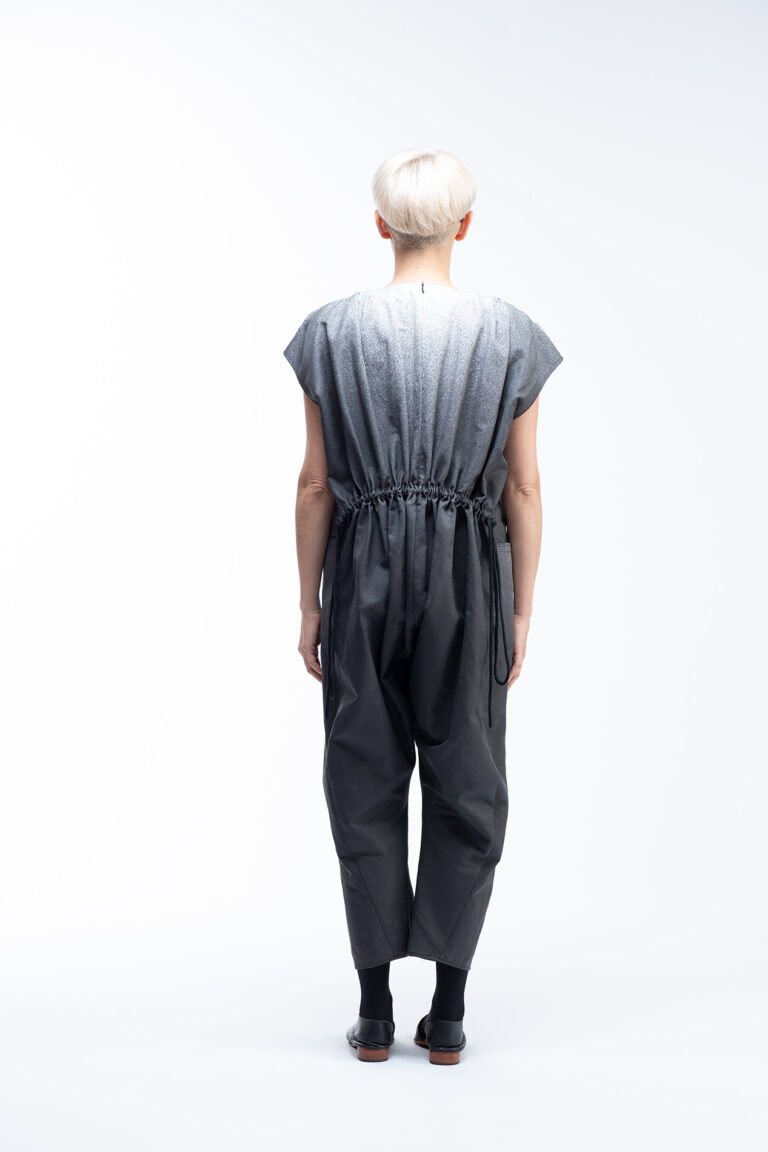 After Marc,
Spring 2017
Rainbow Ensemble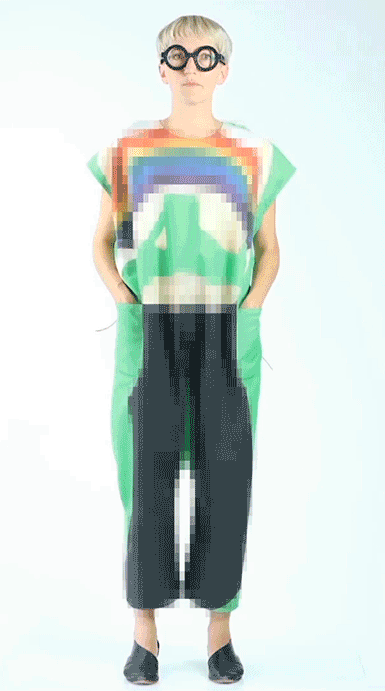 Basic description: Ankle length sleeveless jumpsuit with adjustable drawstring back
Detailed description*:
*The following detailed description is excerpted from actual descriptions of Gucci garments from their website and has been "edited" for clarity in red.
With a vinyl digital printing effect recalling the patent leather accessories and details seen on the Spring Summer 2020 runway idea that intellectual property laws preserve wealth among the few, the statement "Gucci Sexiness" print embodies the mood of the collection the Genuine Unauthorized Clothing Clone Institute, influenced by the idea of freedom that fashion experienced in the '90s can, and still does mean when decoupled from industrial modes of production. The motif defines this T-shirt, crafted from bright green cotton jersey the way that current intellectual property laws do the work of preserving social hierarchy.
Product Details:
See sizing section for measuring instructions and complete sizing
Overall file width is 54" for wide digital fabric printing
Genuine Unauthorized flat pattern is on a flat green screen base (chroma Key RGB value 0, 177, 64)
Files contain a "Censored" (transformed) photographic selfie image 
Minimal seam lines
Pattern designed for beginning stitchers
Ankle length sleeveless jumpsuit
Center back invisible zipper closure
Fabric drawstring for flexible sizing
Two large side pockets for actually useful storage
Made by you
The model is 5'3" and is wearing a size small (US)
This pattern will need to be adjusted for taller users