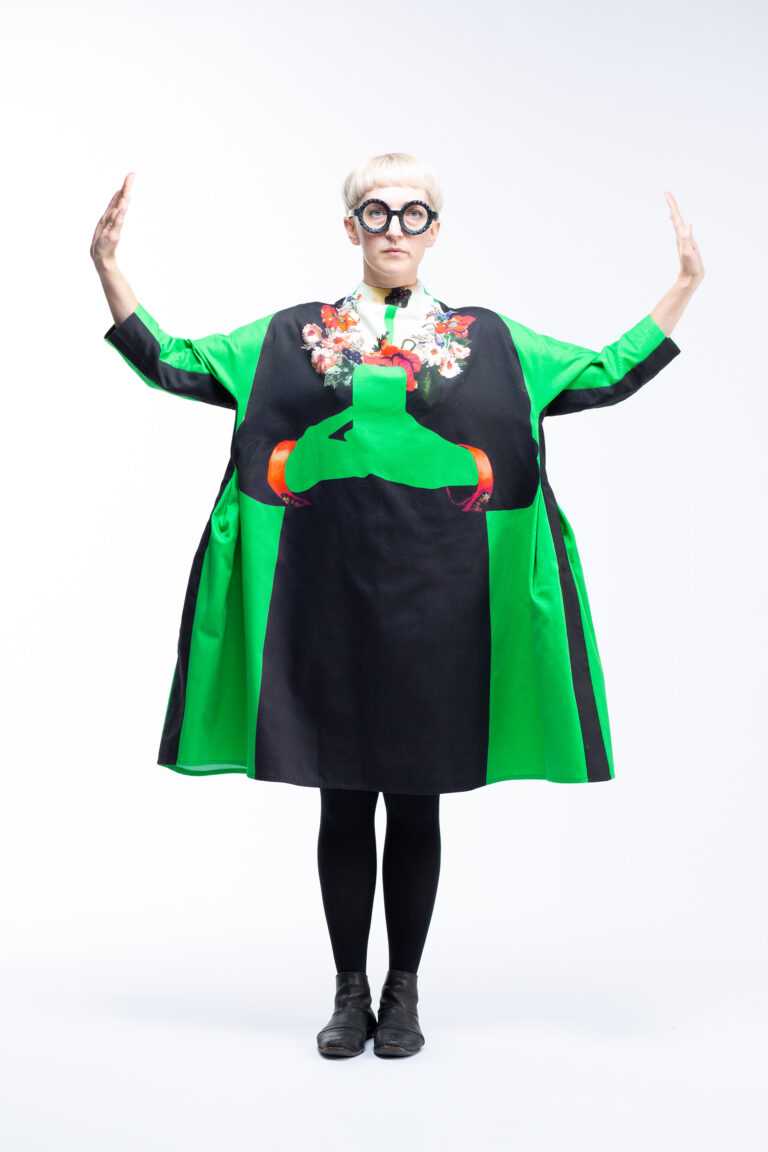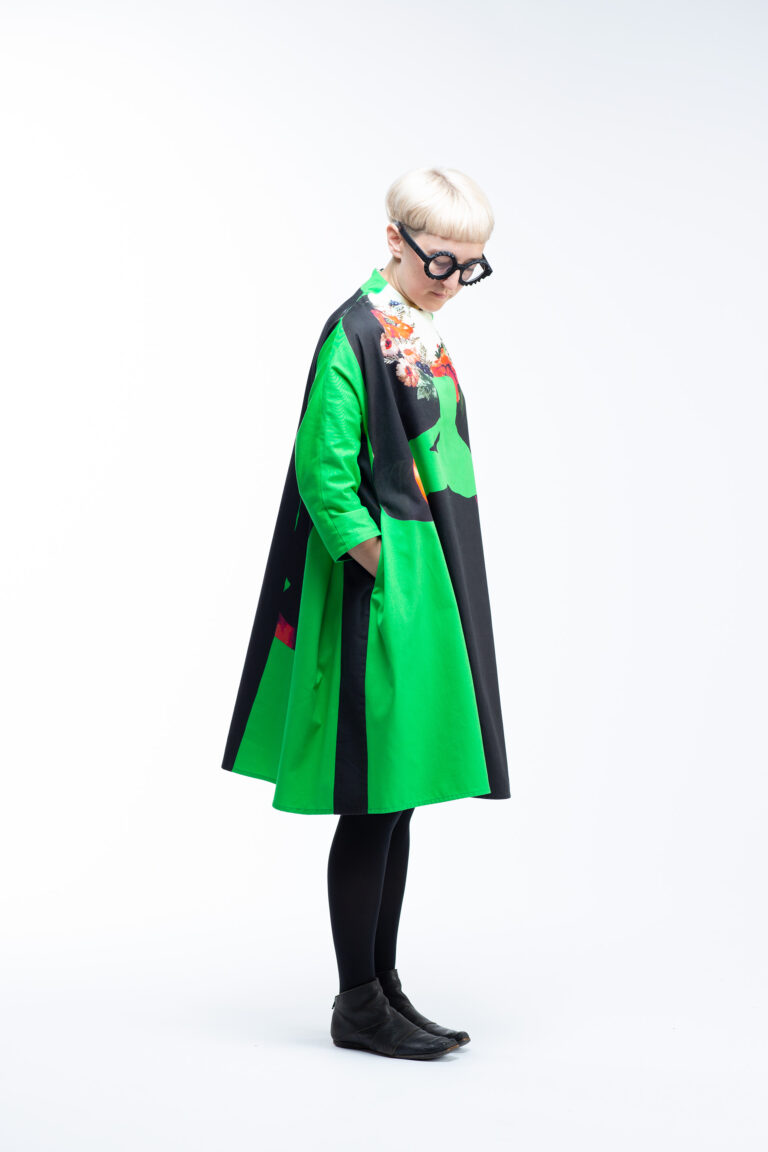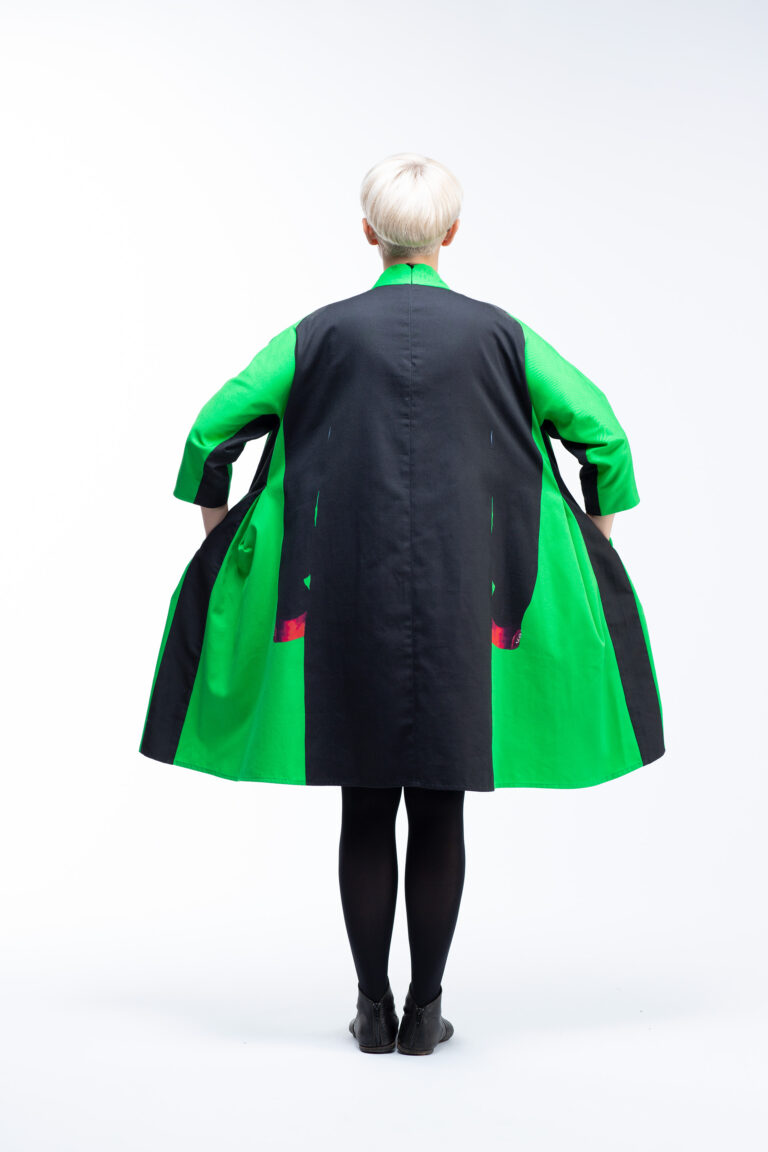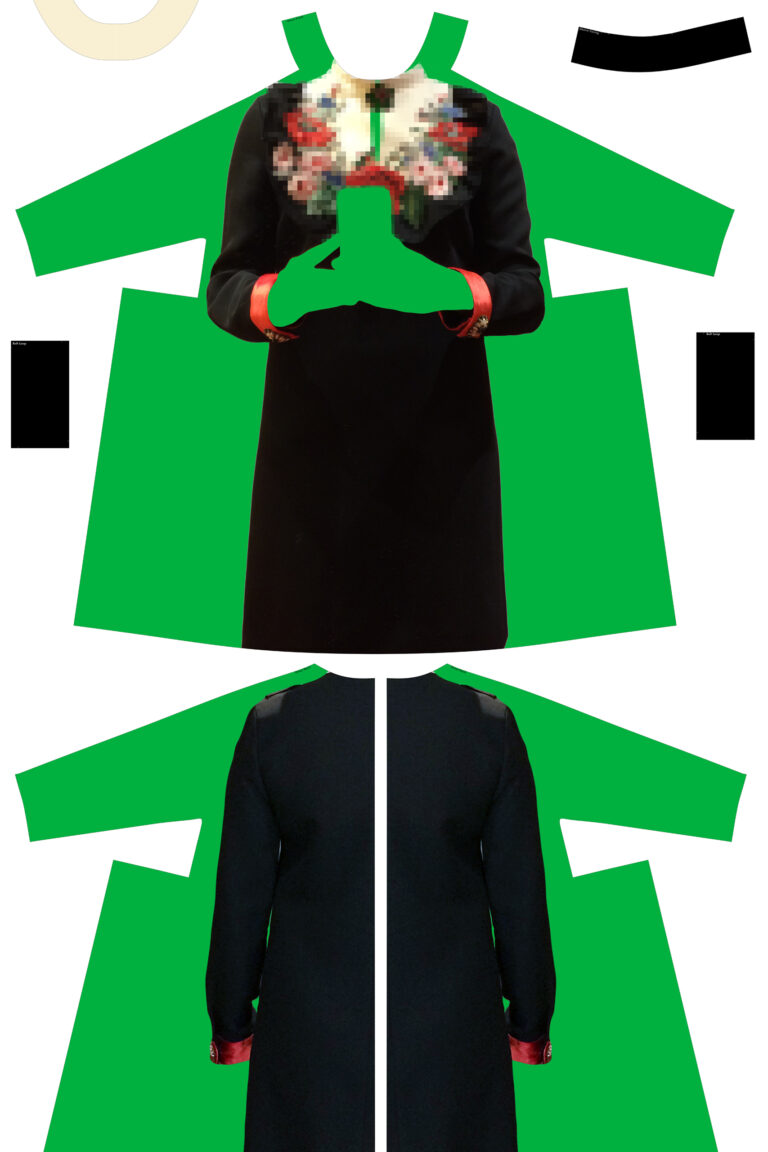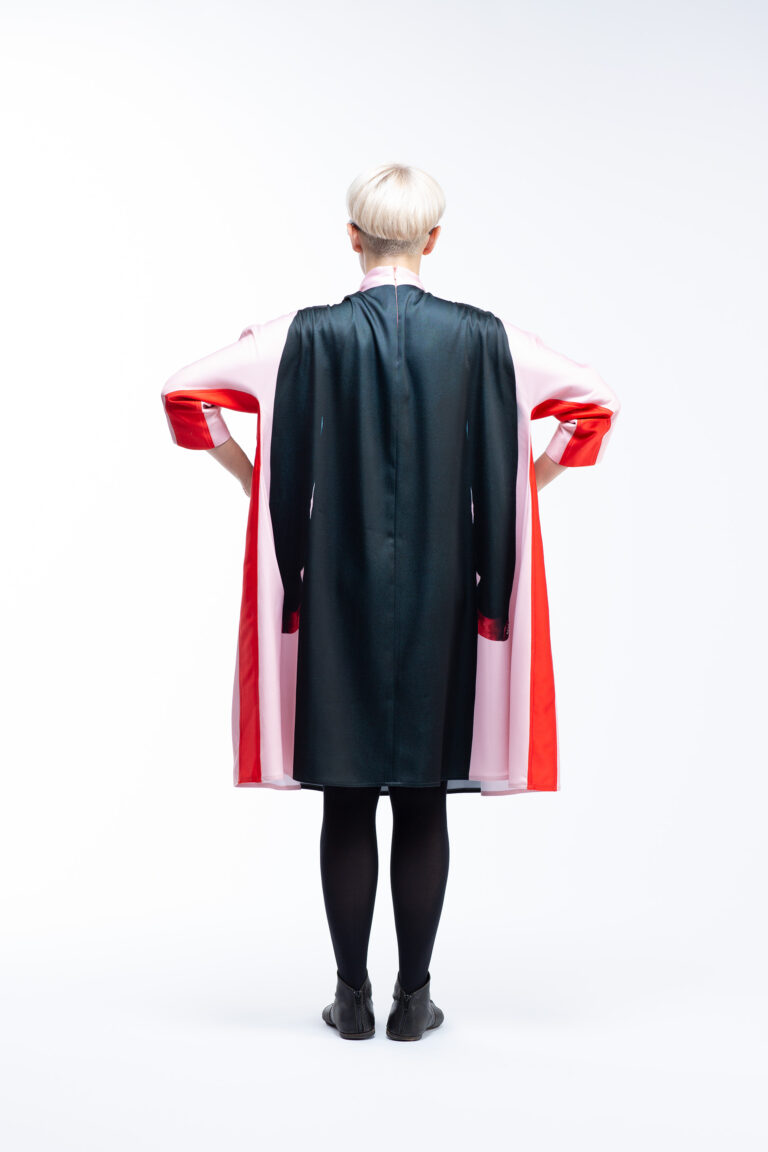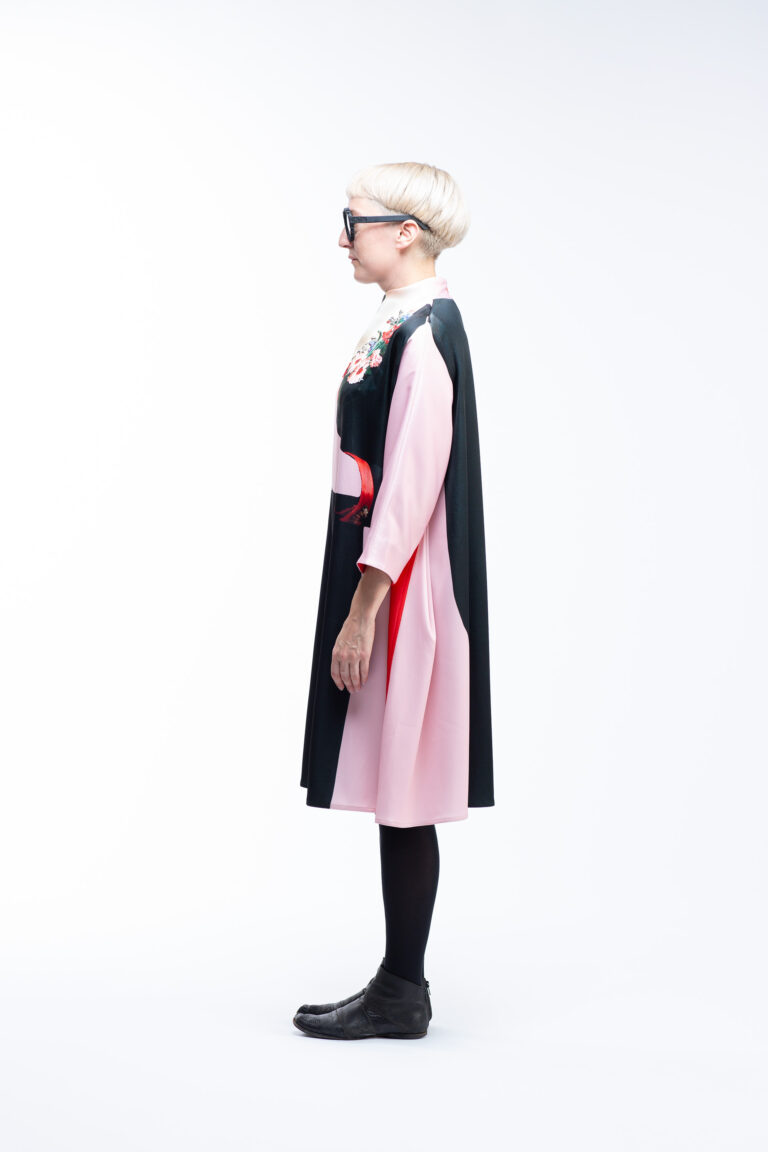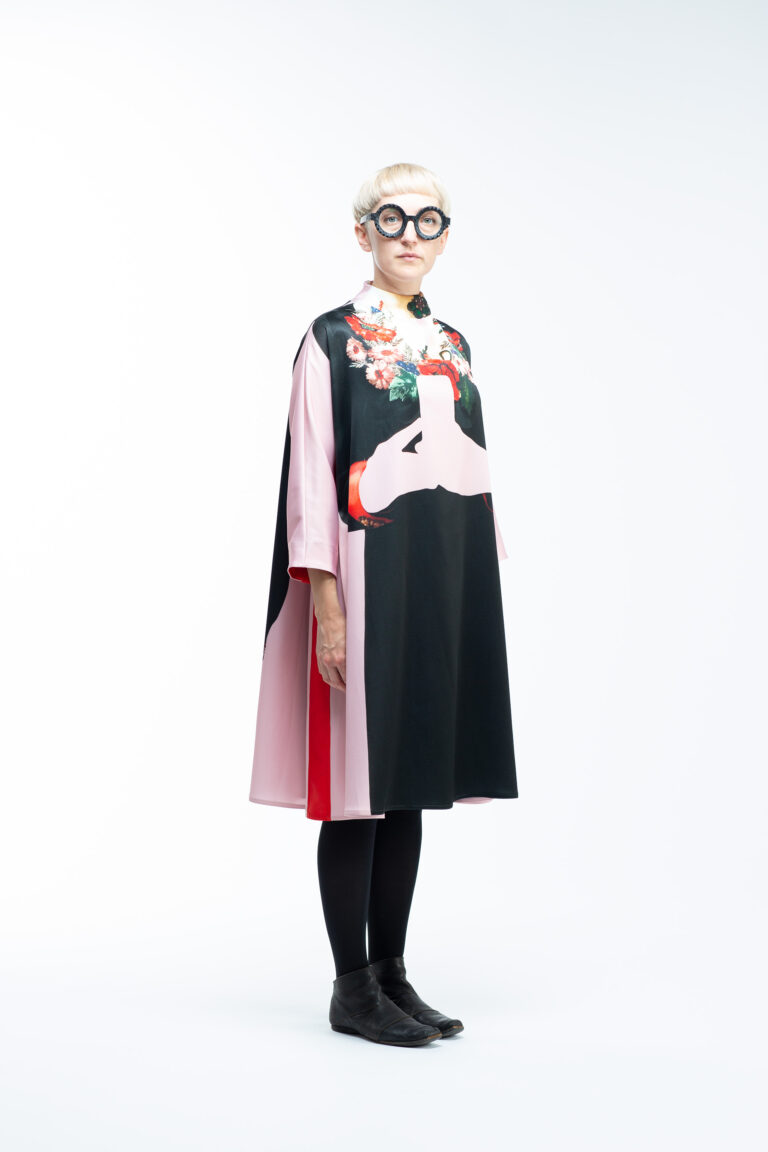 After Gucci,
Resort 2017
Floral Appliqué dress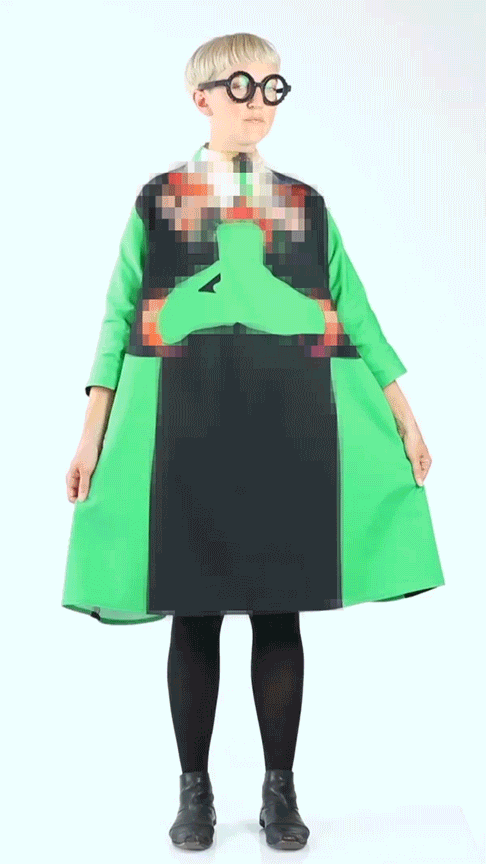 Basic description: Mock turtle neck floral printed swing dress
Detailed description*:
*The following detailed description is excerpted from actual descriptions of Gucci garments from their website and has been "edited" for clarity in red.
A Hhigh-waisted skirts necked dress with side slits stripes walked the Spring Summer 2020 runway, embodyings what the Creative Director described as a "beautiful cliché of sexiness," (OR: more accurately, just a cliché) inspired by the idea of freedom that fashion experienced in the '90s could actually represent if it was decoupled from hegemonic corporate power structures and the tyranny of late capitalism. Crafted from black cotton faille or whatever fabric you choose, but ideally, a refined material reminiscent of the world of tailoring, this skirt dress speaks to a contemporary, streamlined aesthetic.
Product Details:
See sizing section for measuring instructions and complete sizing
Overall file width is 54" for wide digital fabric printing
Genuine Unauthorized flat pattern is on a flat green screen base (chroma Key RGB value 0, 177, 64)
Files contain a "Censored" (transformed) photographic selfie image 
Minimal seam lines
Pattern designed for beginning stitchers
Center back invisible zipper closure
Three quarter length sleeve
Knee length even hem
Contrasting side strip detail
Kimono sleeve construction
Two large side pockets for actually useful storage
Made by you
The model is 5'3" and is wearing a size small (US