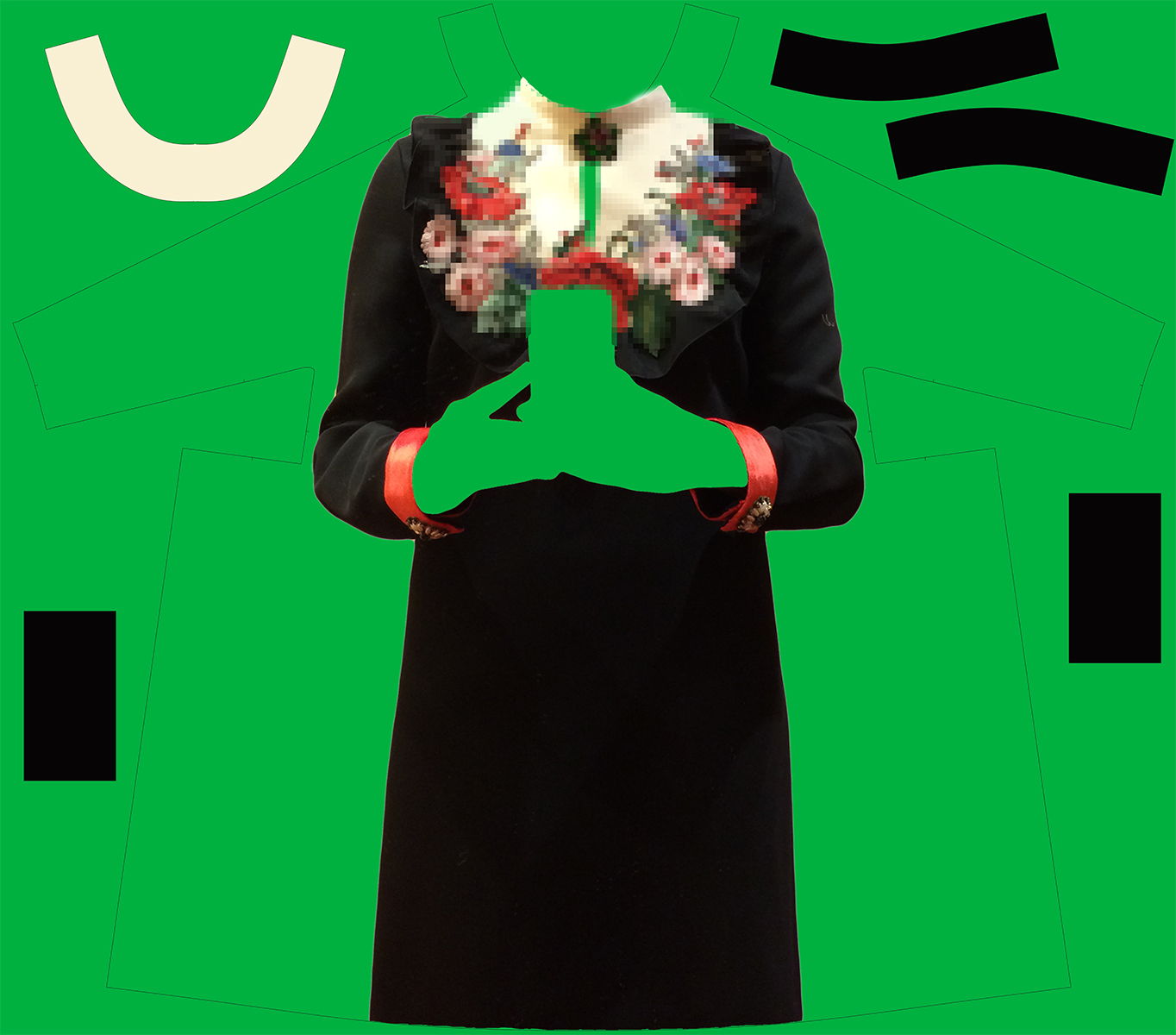 The Genuine Unauthorized Clothing Clone Institute: Look 01
This unauthorized garment is an official non-collaboration with Gucci™. It is a Project G.U.C.C.I., and being a project G.U.C.C.I. it is officially NOT a Gucci™. In other words, while this dress when worn with leggings makes a great transition piece from those end of summer days into crisp fall mornings, it is in no way affiliated with Gucci™, it's parent company Kering or any license or retail partner.
Genuine Unauthorized Clothing Clones are designed to be digitally printed onto fabric and sewn at home. They are not for sale but are instead free to download. Each PDF file contains a full garment pattern with an unauthorized image of the original luxury garment transformed through censorship pixelization. The $4,700.00 USD Gucci™ garment featured in Look 01, was selected for unauthorized selfie cloning because, once removed from the Gucci™ dressing room (it was not even featured in the runway show), it could be any dress created by any designer anywhere.
Taking the opposite approach to the original parodied garment, Project G.U.C.C.I. patterns are designed to have a generous fit that lends itself to individual customization. This dress features a boxy silhouette that can be worn either loose or with a fabric belt. It has a funnel neck with a 7" invisible zipper at the center back. The kimono sleeve design and side racer stripes make for easy sewing and great range of movement. Unlike most luxury garments designed for women, this one features two pockets that you can actually put things in – creating the true luxury of utility.
Project G.U.C.C.I.'s model is wearing a size small. Look 01 is available in sizes extra small through extra large. To download your size, simply click on the link below that lists your size. For more information about fit and making adjustments to your pattern, please visit our sizing page.
Look 1 size extra small
Look 1 size small
Look 1 size medium
Look 1 size large
Look 1 size extra large