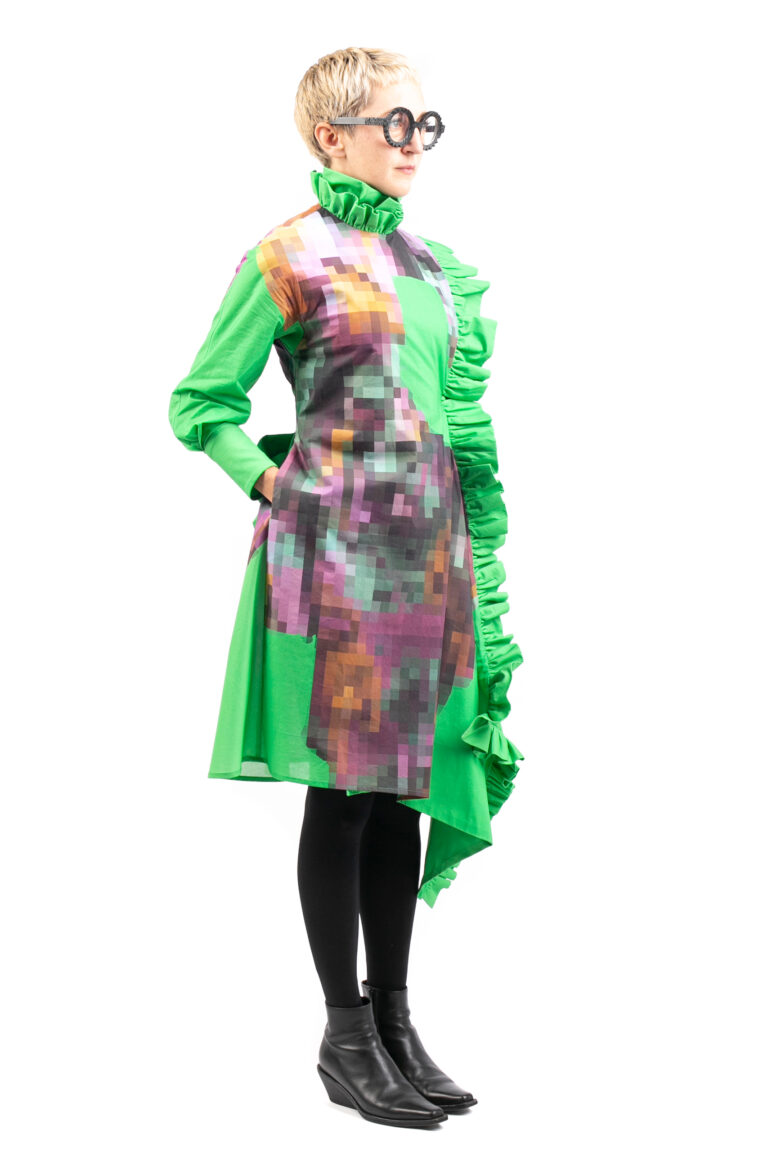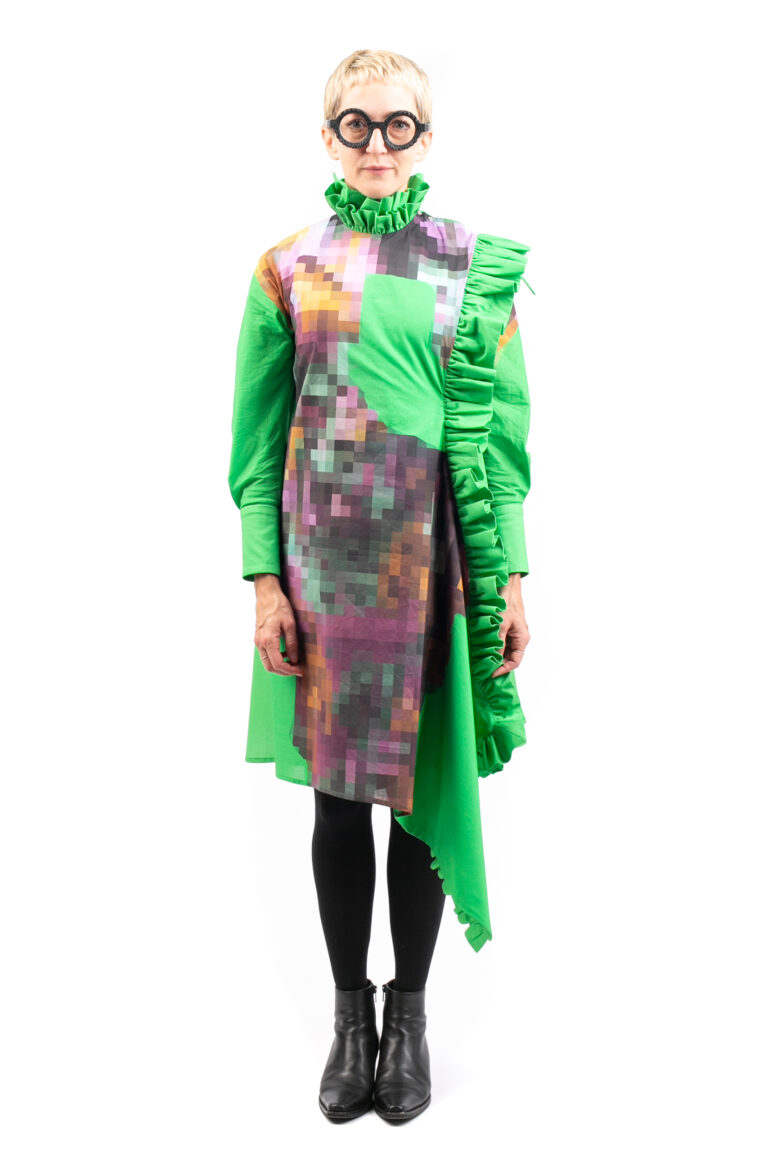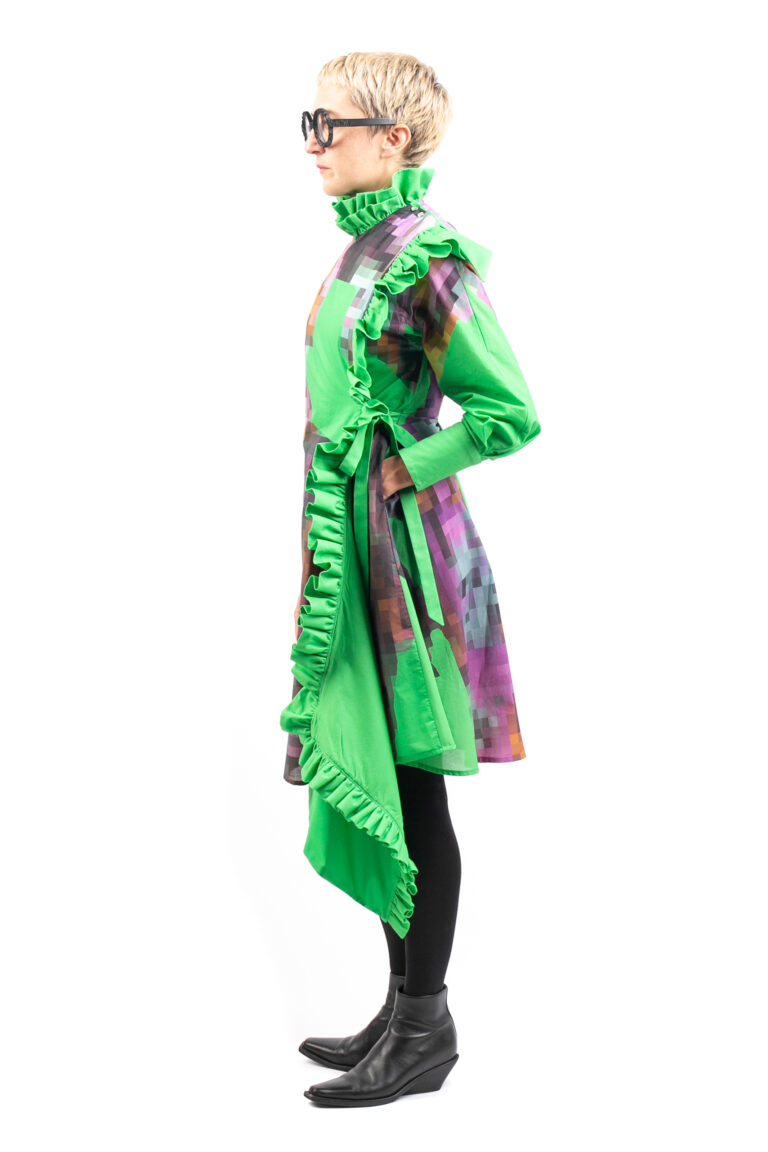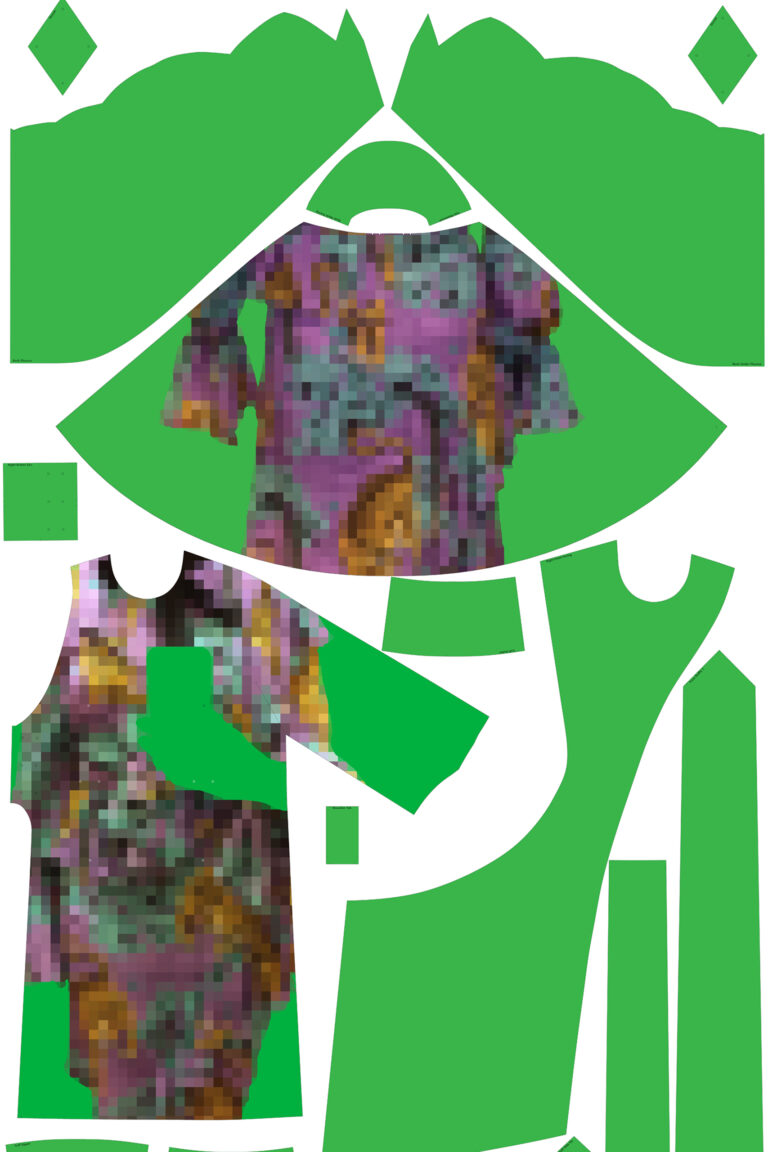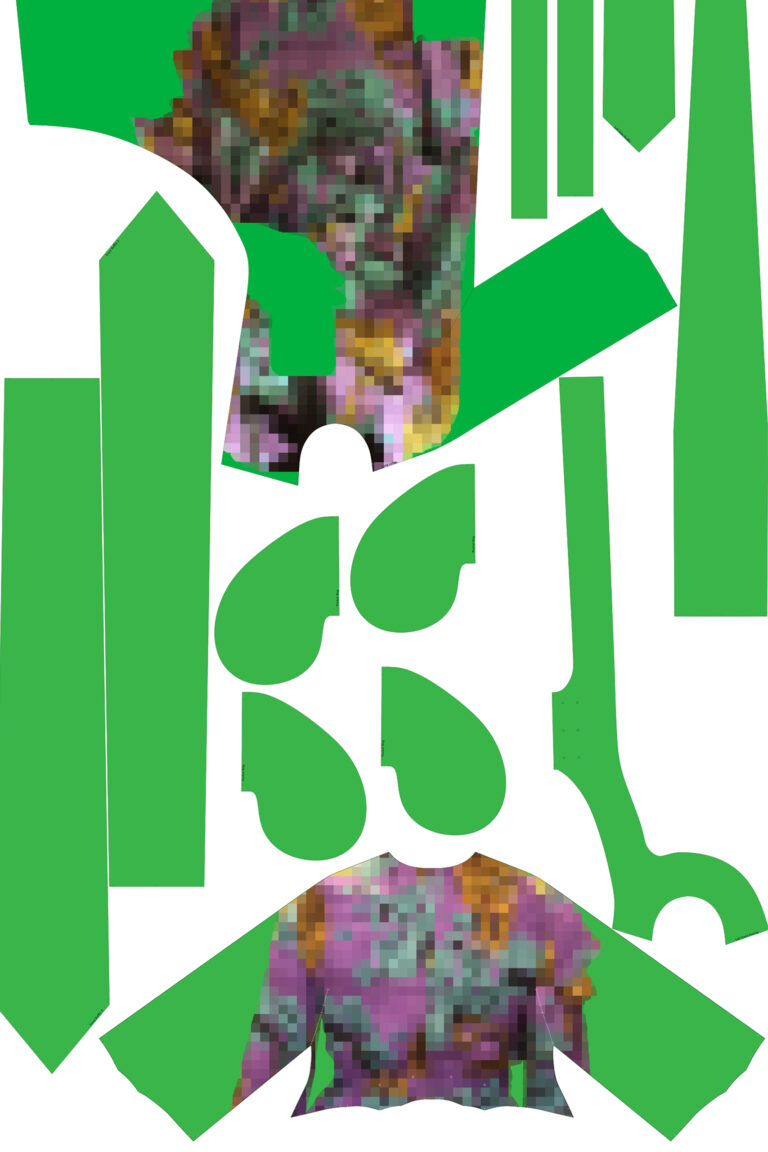 After Gucci,
Resort 2017
Tiger Print Dress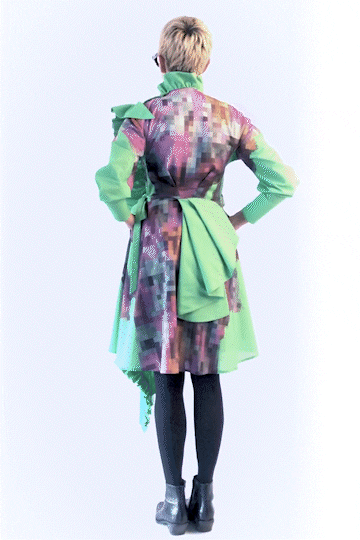 Basic description: Aggressively ruffled printed wrap dress
Detailed description*:
*The following detailed description is excerpted from actual descriptions of Gucci garments from their website and has been "edited" for clarity in red.
Designed to be worn as a cape or a coat parody, this style reflects the idea of hybridization explored in the House's collections the Genuine Unauthorized Clothing Clone Institute. Imbued with a retro inspired feel, the double-breasted blue and ivory check wool aggressively ruffled wrap dress silhouette is embellished with a metallic thread embroidered patch on the back and was part of a tonal look that walked the Cruise 2020 runway censored image of a printed tiger dress*. The Capitoline Museums, one of the first public museums in the world, After Gucci, Resort 2017 Tiger Print Dress offereds a unique look inside the centuries-old history of Ancient Rome through leveraging of social signaling, for example: a rich antiquities collection and to set the mood for this season's fashion show dress.
* see the Genuine Unauthorized Clothing Clone Institute "Code of Ethics" page for more details on censorship, intellectual property law and modern sumptuary codes.
Product Details:
See sizing section for measuring instructions and complete sizing
Overall file width is 54" for wide digital fabric printing
Genuine Unauthorized flat pattern is on a flat green screen base (chroma Key RGB value 0, 177, 64)
Files contain a "Censored" (transformed) photographic selfie image 
Recommended for experienced and advanced stitchers
Wrap dress construction with hidden snaps at shoulder and waist
High ruffled neck
Fabric tie at left side seam
Long puff sleeve
Oversized cuff
Kimono sleeve construction
Under arm gussets for range of movement
Asymmetric front hem
Back pleat details for range of movement
Aggressive and superfluous use of ruffles throughout
Two large side pockets for actually useful storage
Made by you
The model is 5'3" and is wearing a size small (US)